(DOCG 2015)
Mai Dire Mai
AMARONE DELLA VALPOLICELLA
ALCOHOL CONTENT
16,5% vol
VINIFICATION
The grapes are hand-picked and carefully selected and then placed in crates to dry for 4 months to achieve a higher sugar concentration. After pressing, pre-fermentation cold maceration is performed, whereas malolactic fermentation takes place in steel vats at a controlled temperature of 22-25°C for 40 days.
Ageing takes place in French oak casks (70% barrels of 225 litres and 30% in barrels of 500 litres, all new barrels) for 24 months.
TASTING NOTES
A highly concentrated wine with great structure, elegance and strength. Still young but with great personality. The nose reveals intense aromas of underbrush, morello cherry, cedar wood, cocoa and hints of leather. The palate is warm and rich, enveloping and complex, with notes of ripe black fruit, cloves, dark chocolate and mocha.
A highly complex and fresh-tasting wine owing to its notable acidity. The tannins are decisive yet elegant with a charming and lingering finish.
With its 23 hectare vineyard, Montevegro gives life to "Mai Dire Mai" Amarone, Fear No Dark and Valpolicella: a hill at an altitude of 350 metres exposed on all fronts, overlooking the Val d'Illasi and the Val di Mezzane with the Lessini Mountains behind and a soil of basaltic and calcareous origin that guarantees optimal minerality. Corvina, Corvinone, Rondinella, Oseleta and Cabernet Sauvignon are grown here.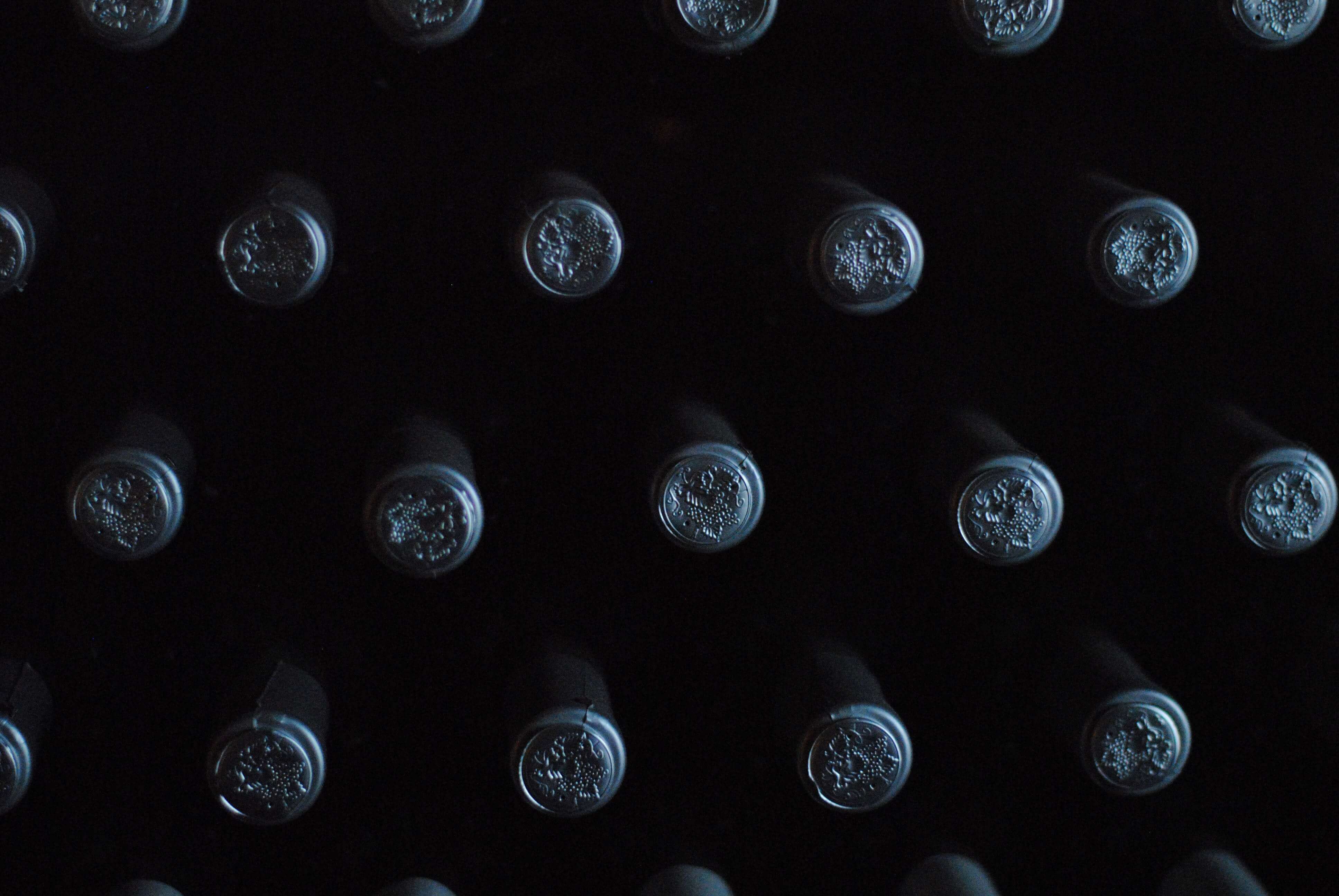 AWARDS
VINTAGE 2013
Wine Enthusiast
2022
⋅ 93 POINTS
⋅ 93 POINTS
⋅ 93 POINTS
⋅ 93 POINTS
⋅ 93 POINTS
⋅ 93 POINTS
⋅ 93 POINTS
⋅ 93 POINTS
⋅ 93 POINTS
⋅ 93 POINTS
I vini di Veronelli
2023
⋅ 93 POINTS
⋅ 93 POINTS
⋅ 93 POINTS
⋅ 93 POINTS
⋅ 93 POINTS
⋅ 93 POINTS
⋅ 93 POINTS
⋅ 93 POINTS
⋅ 93 POINTS
⋅ 93 POINTS
Falstaff Wein Guide Italien
2023
⋅ 91 POINTS
⋅ 91 POINTS
⋅ 91 POINTS
⋅ 91 POINTS
⋅ 91 POINTS
⋅ 91 POINTS
⋅ 91 POINTS
⋅ 91 POINTS
⋅ 91 POINTS
⋅ 91 POINTS
Vinibuoni d'Italia
2023
⋅ GOLDEN STAR
⋅ GOLDEN STAR
⋅ GOLDEN STAR
⋅ GOLDEN STAR
⋅ GOLDEN STAR
⋅ GOLDEN STAR
⋅ GOLDEN STAR
⋅ GOLDEN STAR
⋅ GOLDEN STAR
⋅ GOLDEN STAR
Wine Spectator
–
⋅ 91 POINTS
⋅ 91 POINTS
⋅ 91 POINTS
⋅ 91 POINTS
⋅ 91 POINTS
⋅ 91 POINTS
⋅ 91 POINTS
⋅ 91 POINTS
⋅ 91 POINTS
⋅ 91 POINTS
Vini d'Italia - Gambero Rosso
2021
⋅ TRE BICCHIERI
⋅ TRE BICCHIERI
⋅ TRE BICCHIERI
⋅ TRE BICCHIERI
⋅ TRE BICCHIERI
⋅ TRE BICCHIERI
⋅ TRE BICCHIERI
⋅ TRE BICCHIERI
⋅ TRE BICCHIERI
⋅ TRE BICCHIERI
James Suckling
–
⋅ 91 POINTS
⋅ 91 POINTS
⋅ 91 POINTS
⋅ 91 POINTS
⋅ 91 POINTS
⋅ 91 POINTS
⋅ 91 POINTS
⋅ 91 POINTS
⋅ 91 POINTS
⋅ 91 POINTS
The WineHunter Award Merano
–
⋅ GOLD
⋅ GOLD
⋅ GOLD
⋅ GOLD
⋅ GOLD
⋅ GOLD
⋅ GOLD
⋅ GOLD
⋅ GOLD
⋅ GOLD
Wow! The Italian Wine Competition
2020
⋅ GOLD MEDAL
⋅ GOLD MEDAL
⋅ GOLD MEDAL
⋅ GOLD MEDAL
⋅ GOLD MEDAL
⋅ GOLD MEDAL
⋅ GOLD MEDAL
⋅ GOLD MEDAL
⋅ GOLD MEDAL
⋅ GOLD MEDAL
Guida Essenziale ai Vini d'Italian - Doctor Wine
2021
⋅ 93 POINTS
⋅ 93 POINTS
⋅ 93 POINTS
⋅ 93 POINTS
⋅ 93 POINTS
⋅ 93 POINTS
⋅ 93 POINTS
⋅ 93 POINTS
⋅ 93 POINTS
⋅ 93 POINTS
Bibenda
2021
⋅ 5 GRAPPOLI
⋅ 5 GRAPPOLI
⋅ 5 GRAPPOLI
⋅ 5 GRAPPOLI
⋅ 5 GRAPPOLI
⋅ 5 GRAPPOLI
⋅ 5 GRAPPOLI
⋅ 5 GRAPPOLI
⋅ 5 GRAPPOLI
⋅ 5 GRAPPOLI
Annuario dei Migliori Vini Italiani - Luca Maroni
2021
⋅ 93 POINTS
⋅ 93 POINTS
⋅ 93 POINTS
⋅ 93 POINTS
⋅ 93 POINTS
⋅ 93 POINTS
⋅ 93 POINTS
⋅ 93 POINTS
⋅ 93 POINTS
⋅ 93 POINTS
VINTAGE 2012
Robert Parker
–
⋅ 93 POINTS
⋅ 93 POINTS
⋅ 93 POINTS
⋅ 93 POINTS
⋅ 93 POINTS
⋅ 93 POINTS
⋅ 93 POINTS
⋅ 93 POINTS
⋅ 93 POINTS
⋅ 93 POINTS
Decanter World Wine Awards
2021
⋅ 96 POINTS
⋅ 96 POINTS
⋅ 96 POINTS
⋅ 96 POINTS
⋅ 96 POINTS
⋅ 96 POINTS
⋅ 96 POINTS
⋅ 96 POINTS
⋅ 96 POINTS
⋅ 96 POINTS
Critics Challenge
–
⋅ 94 POINTS - PLATINUM
⋅ 94 POINTS - PLATINUM
⋅ 94 POINTS - PLATINUM
⋅ 94 POINTS - PLATINUM
⋅ 94 POINTS - PLATINUM
⋅ 94 POINTS - PLATINUM
⋅ 94 POINTS - PLATINUM
⋅ 94 POINTS - PLATINUM
⋅ 94 POINTS - PLATINUM
⋅ 94 POINTS - PLATINUM
Annuario dei Migliori Vini Italiani - Luca Maroni
2020
⋅ 93 POINTS
⋅ 93 POINTS
⋅ 93 POINTS
⋅ 93 POINTS
⋅ 93 POINTS
⋅ 93 POINTS
⋅ 93 POINTS
⋅ 93 POINTS
⋅ 93 POINTS
⋅ 93 POINTS
Mundus Vini
–
⋅ GOLD MEDAL
⋅ GOLD MEDAL
⋅ GOLD MEDAL
⋅ GOLD MEDAL
⋅ GOLD MEDAL
⋅ GOLD MEDAL
⋅ GOLD MEDAL
⋅ GOLD MEDAL
⋅ GOLD MEDAL
⋅ GOLD MEDAL
Jancis Robinson
–
⋅ 16.5 POINTS
⋅ 16.5 POINTS
⋅ 16.5 POINTS
⋅ 16.5 POINTS
⋅ 16.5 POINTS
⋅ 16.5 POINTS
⋅ 16.5 POINTS
⋅ 16.5 POINTS
⋅ 16.5 POINTS
⋅ 16.5 POINTS
Wine Enthusiast
2020
⋅ 92 POINTS
⋅ 92 POINTS
⋅ 92 POINTS
⋅ 92 POINTS
⋅ 92 POINTS
⋅ 92 POINTS
⋅ 92 POINTS
⋅ 92 POINTS
⋅ 92 POINTS
⋅ 92 POINTS
VINTAGE 2011
Concours Mondial de Bruxelles
2019
⋅ Grand Gold Medal - Revelation
⋅ Grand Gold Medal - Revelation
⋅ Grand Gold Medal - Revelation
⋅ Grand Gold Medal - Revelation
⋅ Grand Gold Medal - Revelation
⋅ Grand Gold Medal - Revelation
⋅ Grand Gold Medal - Revelation
⋅ Grand Gold Medal - Revelation
⋅ Grand Gold Medal - Revelation
⋅ Grand Gold Medal - Revelation
Vini d'Italia - Gambero Rosso
2019
⋅ TRE BICCHIERI
⋅ TRE BICCHIERI
⋅ TRE BICCHIERI
⋅ TRE BICCHIERI
⋅ TRE BICCHIERI
⋅ TRE BICCHIERI
⋅ TRE BICCHIERI
⋅ TRE BICCHIERI
⋅ TRE BICCHIERI
⋅ TRE BICCHIERI
Wine Enthusiast Best of 2018
2018
⋅ 92 POINTS
⋅ 92 POINTS
⋅ 92 POINTS
⋅ 92 POINTS
⋅ 92 POINTS
⋅ 92 POINTS
⋅ 92 POINTS
⋅ 92 POINTS
⋅ 92 POINTS
⋅ 92 POINTS
Jancis Robinson
2018
⋅ 17++
⋅ 17++
⋅ 17++
⋅ 17++
⋅ 17++
⋅ 17++
⋅ 17++
⋅ 17++
⋅ 17++
⋅ 17++
James Suckling
2018
⋅ 93 POINTS
⋅ 93 POINTS
⋅ 93 POINTS
⋅ 93 POINTS
⋅ 93 POINTS
⋅ 93 POINTS
⋅ 93 POINTS
⋅ 93 POINTS
⋅ 93 POINTS
⋅ 93 POINTS
Guida Essenziale ai Vini d'Italia - Doctor Wine
2019
⋅ 95 POINTS
⋅ 95 POINTS
⋅ 95 POINTS
⋅ 95 POINTS
⋅ 95 POINTS
⋅ 95 POINTS
⋅ 95 POINTS
⋅ 95 POINTS
⋅ 95 POINTS
⋅ 95 POINTS
Robert Parker
2019
⋅ 94 POINTS
⋅ 94 POINTS
⋅ 94 POINTS
⋅ 94 POINTS
⋅ 94 POINTS
⋅ 94 POINTS
⋅ 94 POINTS
⋅ 94 POINTS
⋅ 94 POINTS
⋅ 94 POINTS
VINTAGE 2010
The WineHunter Award - Merano
2017
⋅ GOLD
⋅ GOLD
⋅ GOLD
⋅ GOLD
⋅ GOLD
⋅ GOLD
⋅ GOLD
⋅ GOLD
⋅ GOLD
⋅ GOLD
Guida Essenziale ai Vini d'Italia Doctor Wine
2018
⋅ 93 POINTS
⋅ 93 POINTS
⋅ 93 POINTS
⋅ 93 POINTS
⋅ 93 POINTS
⋅ 93 POINTS
⋅ 93 POINTS
⋅ 93 POINTS
⋅ 93 POINTS
⋅ 93 POINTS
Vini d'Italia - Gambero Rosso
2018
⋅ DUE BICCHIERI ROSSI
⋅ DUE BICCHIERI ROSSI
⋅ DUE BICCHIERI ROSSI
⋅ DUE BICCHIERI ROSSI
⋅ DUE BICCHIERI ROSSI
⋅ DUE BICCHIERI ROSSI
⋅ DUE BICCHIERI ROSSI
⋅ DUE BICCHIERI ROSSI
⋅ DUE BICCHIERI ROSSI
⋅ DUE BICCHIERI ROSSI