-

WELCOME TO OUR FAMILY. WHERE WINE–MAKING IS WINE–REINVENTING, WHERE HARVESTING IS STARTING A JOURNEY. WHERE SIPPING IS EXPLORING. HERE, WE STUDY HISTORY SO WE KNOW HOW TO REWRITE IT. OUR DOORS ARE OPEN. AND OUR BOTTLES ARE TOO. WELCOME TO THE HOUSE OF THE UNCONVENTIONAL.
RICCARDO PASQUA
Chief Executive Officer
ALESSANDRO PASQUA
President Pasqua USA
Pasqua Wines is a historic Veronese winery, owned by the Pasqua family. Founded in 1925, the winery is recognized worldwide as a producer and ambassador of prestigious Veneto wines.
The company's ambition is to take the winemaking experience it has gained over 100 years of history into the future with renewed stylistic codes. This is possible by combining our century of experience and deep understanding of the potential of the Valpolicella terroir with innovation in winemaking style.
The winery is mainly represented through various expressions of Amarone and labels representative of the east coast of Lake Garda, up to the Soave area.
Today, alongside President Umberto, his sons Riccardo, Chief Executive Officer, and Alessandro, President of the Pasqua USA division, lead the business. In the last five years, Pasqua Vigneti e Cantine has distinguished itself for numerous patronage activities involving artists from different backgrounds and training.
The presentation of the Pasqua House of the Unconventional manifesto demonstrates that today more than ever, the company aims to be a research laboratory, a space for discussion and dialogue where quality and creativity are key.
(1925)
The first generation of Pasqua brothers founds Pasqua Vigneti e Cantine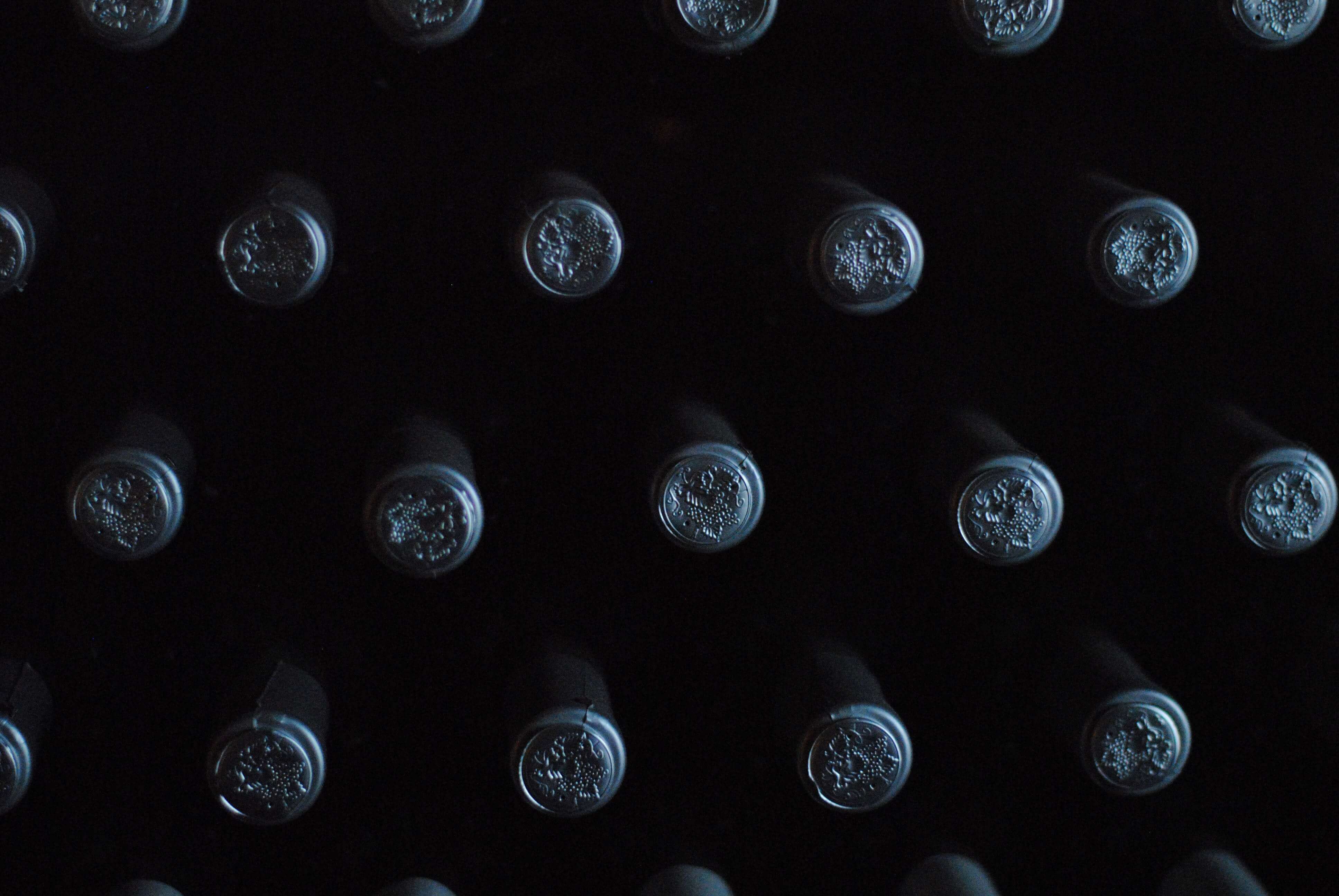 AWARDS
Mai Dire Mai Amarone della Valpolicella DOCG 2015
Vini d'Italia - Gambero Rosso
2023
⋅ 3 Bicchieri
⋅ 3 Bicchieri
⋅ 3 Bicchieri
⋅ 3 Bicchieri
⋅ 3 Bicchieri
⋅ 3 Bicchieri
⋅ 3 Bicchieri
⋅ 3 Bicchieri
⋅ 3 Bicchieri
⋅ 3 Bicchieri
The WineHunter Award Merano
2022
⋅ Gold Medal
⋅ Gold Medal
⋅ Gold Medal
⋅ Gold Medal
⋅ Gold Medal
⋅ Gold Medal
⋅ Gold Medal
⋅ Gold Medal
⋅ Gold Medal
⋅ Gold Medal
Wow! The Italian Wine Competition
2022
⋅ Gold Medal
⋅ Gold Medal
⋅ Gold Medal
⋅ Gold Medal
⋅ Gold Medal
⋅ Gold Medal
⋅ Gold Medal
⋅ Gold Medal
⋅ Gold Medal
⋅ Gold Medal
Annuario dei Migliori Vini Italiani - Luca Maroni
2023
⋅ 93 Points
⋅ 93 Points
⋅ 93 Points
⋅ 93 Points
⋅ 93 Points
⋅ 93 Points
⋅ 93 Points
⋅ 93 Points
⋅ 93 Points
⋅ 93 Points
I Vini di Veronelli
2023
⋅ 93 Points
⋅ 93 Points
⋅ 93 Points
⋅ 93 Points
⋅ 93 Points
⋅ 93 Points
⋅ 93 Points
⋅ 93 Points
⋅ 93 Points
⋅ 93 Points
Falstaff Wein Guide Italien
2023
⋅ 91 Points
⋅ 91 Points
⋅ 91 Points
⋅ 91 Points
⋅ 91 Points
⋅ 91 Points
⋅ 91 Points
⋅ 91 Points
⋅ 91 Points
⋅ 91 Points
Mai Dire Mai Amarone della Valpolicella DOCG 2013
Vini d'Italia Gambero Rosso
2021
⋅ 3 Bicchieri
⋅ 3 Bicchieri
⋅ 3 Bicchieri
⋅ 3 Bicchieri
⋅ 3 Bicchieri
⋅ 3 Bicchieri
⋅ 3 Bicchieri
⋅ 3 Bicchieri
⋅ 3 Bicchieri
⋅ 3 Bicchieri
Wine Enthusiast
2022
⋅ 93 Points
⋅ 93 Points
⋅ 93 Points
⋅ 93 Points
⋅ 93 Points
⋅ 93 Points
⋅ 93 Points
⋅ 93 Points
⋅ 93 Points
⋅ 93 Points
Concorso Mondiale Bruxelles
2022
⋅ Grand Gold Medal, Revelation Red from Italy
⋅ Grand Gold Medal, Revelation Red from Italy
⋅ Grand Gold Medal, Revelation Red from Italy
⋅ Grand Gold Medal, Revelation Red from Italy
⋅ Grand Gold Medal, Revelation Red from Italy
⋅ Grand Gold Medal, Revelation Red from Italy
⋅ Grand Gold Medal, Revelation Red from Italy
⋅ Grand Gold Medal, Revelation Red from Italy
⋅ Grand Gold Medal, Revelation Red from Italy
⋅ Grand Gold Medal, Revelation Red from Italy
The WineHunter Award Merano
2020
⋅ Gold Medal
⋅ Gold Medal
⋅ Gold Medal
⋅ Gold Medal
⋅ Gold Medal
⋅ Gold Medal
⋅ Gold Medal
⋅ Gold Medal
⋅ Gold Medal
⋅ Gold Medal
Wow! The Italian Wine Competition
2020
⋅ Gold Medal
⋅ Gold Medal
⋅ Gold Medal
⋅ Gold Medal
⋅ Gold Medal
⋅ Gold Medal
⋅ Gold Medal
⋅ Gold Medal
⋅ Gold Medal
⋅ Gold Medal
I Vini di Veronelli
2021
⋅ 94 points & 3 Gold Stars
⋅ 94 points & 3 Gold Stars
⋅ 94 points & 3 Gold Stars
⋅ 94 points & 3 Gold Stars
⋅ 94 points & 3 Gold Stars
⋅ 94 points & 3 Gold Stars
⋅ 94 points & 3 Gold Stars
⋅ 94 points & 3 Gold Stars
⋅ 94 points & 3 Gold Stars
⋅ 94 points & 3 Gold Stars
Guida Essenziale ai Vini d'Italia Doctor Wine
2021
⋅ 93 Points
⋅ 93 Points
⋅ 93 Points
⋅ 93 Points
⋅ 93 Points
⋅ 93 Points
⋅ 93 Points
⋅ 93 Points
⋅ 93 Points
⋅ 93 Points
Vinibuoni d'Italia
2023
⋅ Golden Star
⋅ Golden Star
⋅ Golden Star
⋅ Golden Star
⋅ Golden Star
⋅ Golden Star
⋅ Golden Star
⋅ Golden Star
⋅ Golden Star
⋅ Golden Star
Annuario dei Migliori Vini Italiani - Luca Maroni
2021
⋅ 93 Points
⋅ 93 Points
⋅ 93 Points
⋅ 93 Points
⋅ 93 Points
⋅ 93 Points
⋅ 93 Points
⋅ 93 Points
⋅ 93 Points
⋅ 93 Points
James Suckling
–
⋅ 91 Points
⋅ 91 Points
⋅ 91 Points
⋅ 91 Points
⋅ 91 Points
⋅ 91 Points
⋅ 91 Points
⋅ 91 Points
⋅ 91 Points
⋅ 91 Points
Wine Spectator
–
⋅ 91 Points
⋅ 91 Points
⋅ 91 Points
⋅ 91 Points
⋅ 91 Points
⋅ 91 Points
⋅ 91 Points
⋅ 91 Points
⋅ 91 Points
⋅ 91 Points
Mai Dire Mai Amarone della Valpolicella DOCG 2012
Decanter Wines of the Year – Italy
2021
⋅ 96 points Gold Medal
⋅ 96 points Gold Medal
⋅ 96 points Gold Medal
⋅ 96 points Gold Medal
⋅ 96 points Gold Medal
⋅ 96 points Gold Medal
⋅ 96 points Gold Medal
⋅ 96 points Gold Medal
⋅ 96 points Gold Medal
⋅ 96 points Gold Medal
Vini d'Italia - Gambero Rosso
2020
⋅ Tre Bicchieri
⋅ Tre Bicchieri
⋅ Tre Bicchieri
⋅ Tre Bicchieri
⋅ Tre Bicchieri
⋅ Tre Bicchieri
⋅ Tre Bicchieri
⋅ Tre Bicchieri
⋅ Tre Bicchieri
⋅ Tre Bicchieri
Critics Challenge
2021
⋅ Platinum
⋅ Platinum
⋅ Platinum
⋅ Platinum
⋅ Platinum
⋅ Platinum
⋅ Platinum
⋅ Platinum
⋅ Platinum
⋅ Platinum
Mundus Vini
2020
⋅ Gold Medal
⋅ Gold Medal
⋅ Gold Medal
⋅ Gold Medal
⋅ Gold Medal
⋅ Gold Medal
⋅ Gold Medal
⋅ Gold Medal
⋅ Gold Medal
⋅ Gold Medal
Guida Essenziale ai Vini d'Italia Doctor Wine
2020
⋅ 95 Points
⋅ 95 Points
⋅ 95 Points
⋅ 95 Points
⋅ 95 Points
⋅ 95 Points
⋅ 95 Points
⋅ 95 Points
⋅ 95 Points
⋅ 95 Points
The Drinks Business
–
⋅ Gold
⋅ Gold
⋅ Gold
⋅ Gold
⋅ Gold
⋅ Gold
⋅ Gold
⋅ Gold
⋅ Gold
⋅ Gold
Robert Parker
–
⋅ 93 Points
⋅ 93 Points
⋅ 93 Points
⋅ 93 Points
⋅ 93 Points
⋅ 93 Points
⋅ 93 Points
⋅ 93 Points
⋅ 93 Points
⋅ 93 Points
Annuario dei Migliori Vini Italiani - Luca Maroni
2020
⋅ 93 Points
⋅ 93 Points
⋅ 93 Points
⋅ 93 Points
⋅ 93 Points
⋅ 93 Points
⋅ 93 Points
⋅ 93 Points
⋅ 93 Points
⋅ 93 Points
Wine Enthusiast
2020
⋅ 92 Points
⋅ 92 Points
⋅ 92 Points
⋅ 92 Points
⋅ 92 Points
⋅ 92 Points
⋅ 92 Points
⋅ 92 Points
⋅ 92 Points
⋅ 92 Points
Bibenda
2020
⋅ 5 Grappoli
⋅ 5 Grappoli
⋅ 5 Grappoli
⋅ 5 Grappoli
⋅ 5 Grappoli
⋅ 5 Grappoli
⋅ 5 Grappoli
⋅ 5 Grappoli
⋅ 5 Grappoli
⋅ 5 Grappoli
Jancis Robinson
–
⋅ 16.5 Points
⋅ 16.5 Points
⋅ 16.5 Points
⋅ 16.5 Points
⋅ 16.5 Points
⋅ 16.5 Points
⋅ 16.5 Points
⋅ 16.5 Points
⋅ 16.5 Points
⋅ 16.5 Points
Wine Spirits
–
⋅ 90 Points
⋅ 90 Points
⋅ 90 Points
⋅ 90 Points
⋅ 90 Points
⋅ 90 Points
⋅ 90 Points
⋅ 90 Points
⋅ 90 Points
⋅ 90 Points
Mai Dire Mai Amarone della Valpolicella DOCG 2011
Vini d'Italia - Gambero Rosso
2019
⋅ 3 Bicchieri
⋅ 3 Bicchieri
⋅ 3 Bicchieri
⋅ 3 Bicchieri
⋅ 3 Bicchieri
⋅ 3 Bicchieri
⋅ 3 Bicchieri
⋅ 3 Bicchieri
⋅ 3 Bicchieri
⋅ 3 Bicchieri
Wine Advocate Robert Parker
–
⋅ 94 Points
⋅ 94 Points
⋅ 94 Points
⋅ 94 Points
⋅ 94 Points
⋅ 94 Points
⋅ 94 Points
⋅ 94 Points
⋅ 94 Points
⋅ 94 Points
Jancis Robinson
–
⋅ 17++ Points
⋅ 17++ Points
⋅ 17++ Points
⋅ 17++ Points
⋅ 17++ Points
⋅ 17++ Points
⋅ 17++ Points
⋅ 17++ Points
⋅ 17++ Points
⋅ 17++ Points
Concours Mondial de Bruxelles
2019
⋅ Grand Gold Medal
⋅ Grand Gold Medal
⋅ Grand Gold Medal
⋅ Grand Gold Medal
⋅ Grand Gold Medal
⋅ Grand Gold Medal
⋅ Grand Gold Medal
⋅ Grand Gold Medal
⋅ Grand Gold Medal
⋅ Grand Gold Medal
Guida Essenziale ai Vini d'Italia Doctor Wine
2019
⋅ 95 Points
⋅ 95 Points
⋅ 95 Points
⋅ 95 Points
⋅ 95 Points
⋅ 95 Points
⋅ 95 Points
⋅ 95 Points
⋅ 95 Points
⋅ 95 Points
James Suckling
–
⋅ 93 Points
⋅ 93 Points
⋅ 93 Points
⋅ 93 Points
⋅ 93 Points
⋅ 93 Points
⋅ 93 Points
⋅ 93 Points
⋅ 93 Points
⋅ 93 Points
Wine Enthusiast Best of 2018
2018
⋅ 92 Points
⋅ 92 Points
⋅ 92 Points
⋅ 92 Points
⋅ 92 Points
⋅ 92 Points
⋅ 92 Points
⋅ 92 Points
⋅ 92 Points
⋅ 92 Points
Mai Dire Mai Valpolicella DOC Superiore 2015
I Vini di Veronelli
2021
⋅ 92 Points
⋅ 92 Points
⋅ 92 Points
⋅ 92 Points
⋅ 92 Points
⋅ 92 Points
⋅ 92 Points
⋅ 92 Points
⋅ 92 Points
⋅ 92 Points
Annuario dei Migliori Vini Italiani - Luca Maroni
2021
⋅ 91 Points
⋅ 91 Points
⋅ 91 Points
⋅ 91 Points
⋅ 91 Points
⋅ 91 Points
⋅ 91 Points
⋅ 91 Points
⋅ 91 Points
⋅ 91 Points
Falstaff Wein Guide Italien
2023
⋅ 90 Points
⋅ 90 Points
⋅ 90 Points
⋅ 90 Points
⋅ 90 Points
⋅ 90 Points
⋅ 90 Points
⋅ 90 Points
⋅ 90 Points
⋅ 90 Points
Mai Dire Mai Valpolicella DOC Superiore 2013
Wine Advocate Robert Parker
–
⋅ 91 Points
⋅ 91 Points
⋅ 91 Points
⋅ 91 Points
⋅ 91 Points
⋅ 91 Points
⋅ 91 Points
⋅ 91 Points
⋅ 91 Points
⋅ 91 Points
Jancis Robinson
–
⋅ 17 Points
⋅ 17 Points
⋅ 17 Points
⋅ 17 Points
⋅ 17 Points
⋅ 17 Points
⋅ 17 Points
⋅ 17 Points
⋅ 17 Points
⋅ 17 Points
Hey French Bianco Veneto IGT Multivintage – Edizione II
Wow! The Italian Wine Competition
2021
⋅ Gold Medal
⋅ Gold Medal
⋅ Gold Medal
⋅ Gold Medal
⋅ Gold Medal
⋅ Gold Medal
⋅ Gold Medal
⋅ Gold Medal
⋅ Gold Medal
⋅ Gold Medal
James Suckling
2021
⋅ 92 Points
⋅ 92 Points
⋅ 92 Points
⋅ 92 Points
⋅ 92 Points
⋅ 92 Points
⋅ 92 Points
⋅ 92 Points
⋅ 92 Points
⋅ 92 Points
Falstaff Wein Guide Italien
2023
⋅ 92 Points
⋅ 92 Points
⋅ 92 Points
⋅ 92 Points
⋅ 92 Points
⋅ 92 Points
⋅ 92 Points
⋅ 92 Points
⋅ 92 Points
⋅ 92 Points
Hey French Bianco Veneto IGT Multivintage – Edizione I
James Suckling
–
⋅ 92 Points
⋅ 92 Points
⋅ 92 Points
⋅ 92 Points
⋅ 92 Points
⋅ 92 Points
⋅ 92 Points
⋅ 92 Points
⋅ 92 Points
⋅ 92 Points
Vini d'Italia - Gambero Rosso
2020
⋅ Due Bicchieri Rossi
⋅ Due Bicchieri Rossi
⋅ Due Bicchieri Rossi
⋅ Due Bicchieri Rossi
⋅ Due Bicchieri Rossi
⋅ Due Bicchieri Rossi
⋅ Due Bicchieri Rossi
⋅ Due Bicchieri Rossi
⋅ Due Bicchieri Rossi
⋅ Due Bicchieri Rossi
Annuario dei Migliori Vini Italiani - Luca Maroni
2020
⋅ 90 Points
⋅ 90 Points
⋅ 90 Points
⋅ 90 Points
⋅ 90 Points
⋅ 90 Points
⋅ 90 Points
⋅ 90 Points
⋅ 90 Points
⋅ 90 Points
Jancis Robinson
–
⋅ 16.5 Points
⋅ 16.5 Points
⋅ 16.5 Points
⋅ 16.5 Points
⋅ 16.5 Points
⋅ 16.5 Points
⋅ 16.5 Points
⋅ 16.5 Points
⋅ 16.5 Points
⋅ 16.5 Points
11 Minutes Rosé Trevenezie IGT 2020
Falstaff Rosé Trophy
2021
⋅ 92 Points
⋅ 92 Points
⋅ 92 Points
⋅ 92 Points
⋅ 92 Points
⋅ 92 Points
⋅ 92 Points
⋅ 92 Points
⋅ 92 Points
⋅ 92 Points
USA Wine Ratings
–
⋅ 92 Points
⋅ 92 Points
⋅ 92 Points
⋅ 92 Points
⋅ 92 Points
⋅ 92 Points
⋅ 92 Points
⋅ 92 Points
⋅ 92 Points
⋅ 92 Points
Famiglia Pasqua Amarone della Valpolicella DOCG 2017
Decanter Wines of the Year
2022
⋅ 97 Points
⋅ 97 Points
⋅ 97 Points
⋅ 97 Points
⋅ 97 Points
⋅ 97 Points
⋅ 97 Points
⋅ 97 Points
⋅ 97 Points
⋅ 97 Points
I Vini di Veronelli
–
⋅ 92 Points
⋅ 92 Points
⋅ 92 Points
⋅ 92 Points
⋅ 92 Points
⋅ 92 Points
⋅ 92 Points
⋅ 92 Points
⋅ 92 Points
⋅ 92 Points
Wine Enthusiast
2022
⋅ 92 Points
⋅ 92 Points
⋅ 92 Points
⋅ 92 Points
⋅ 92 Points
⋅ 92 Points
⋅ 92 Points
⋅ 92 Points
⋅ 92 Points
⋅ 92 Points
James Suckling
–
⋅ 92 Points
⋅ 92 Points
⋅ 92 Points
⋅ 92 Points
⋅ 92 Points
⋅ 92 Points
⋅ 92 Points
⋅ 92 Points
⋅ 92 Points
⋅ 92 Points
Falstaff Amarone Trophy
–
⋅ 91 Points
⋅ 91 Points
⋅ 91 Points
⋅ 91 Points
⋅ 91 Points
⋅ 91 Points
⋅ 91 Points
⋅ 91 Points
⋅ 91 Points
⋅ 91 Points
Famiglia Pasqua Amarone della Valpolicella DOCG 2015
Wine Advocate Robert Parker
–
⋅ 92 Points
⋅ 92 Points
⋅ 92 Points
⋅ 92 Points
⋅ 92 Points
⋅ 92 Points
⋅ 92 Points
⋅ 92 Points
⋅ 92 Points
⋅ 92 Points
Annuario dei Migliori Vini Italiani - Luca Maroni
2019
⋅ 93 Points
⋅ 93 Points
⋅ 93 Points
⋅ 93 Points
⋅ 93 Points
⋅ 93 Points
⋅ 93 Points
⋅ 93 Points
⋅ 93 Points
⋅ 93 Points
Guida Essenziale ai Vini d'Italia Doctor Wine
2019
⋅ 92 Points
⋅ 92 Points
⋅ 92 Points
⋅ 92 Points
⋅ 92 Points
⋅ 92 Points
⋅ 92 Points
⋅ 92 Points
⋅ 92 Points
⋅ 92 Points
James Suckling
–
⋅ 91 Points
⋅ 91 Points
⋅ 91 Points
⋅ 91 Points
⋅ 91 Points
⋅ 91 Points
⋅ 91 Points
⋅ 91 Points
⋅ 91 Points
⋅ 91 Points
Vinibuoni D'Italia
2019
⋅ 4 Stars
⋅ 4 Stars
⋅ 4 Stars
⋅ 4 Stars
⋅ 4 Stars
⋅ 4 Stars
⋅ 4 Stars
⋅ 4 Stars
⋅ 4 Stars
⋅ 4 Stars
Mundus Vini
2018
⋅ 91 Points & Gold Medal
⋅ 91 Points & Gold Medal
⋅ 91 Points & Gold Medal
⋅ 91 Points & Gold Medal
⋅ 91 Points & Gold Medal
⋅ 91 Points & Gold Medal
⋅ 91 Points & Gold Medal
⋅ 91 Points & Gold Medal
⋅ 91 Points & Gold Medal
⋅ 91 Points & Gold Medal
Famiglia Pasqua Amarone della Valpolicella DOCG 2013
Vini d'Italia - Gambero Rosso
2018
⋅ Tre Bicchieri
⋅ Tre Bicchieri
⋅ Tre Bicchieri
⋅ Tre Bicchieri
⋅ Tre Bicchieri
⋅ Tre Bicchieri
⋅ Tre Bicchieri
⋅ Tre Bicchieri
⋅ Tre Bicchieri
⋅ Tre Bicchieri
Annuario dei Migliori Vini Italiani - Luca Maroni
2018
⋅ 92 Points
⋅ 92 Points
⋅ 92 Points
⋅ 92 Points
⋅ 92 Points
⋅ 92 Points
⋅ 92 Points
⋅ 92 Points
⋅ 92 Points
⋅ 92 Points
Robert Parker
–
⋅ 91 Points
⋅ 91 Points
⋅ 91 Points
⋅ 91 Points
⋅ 91 Points
⋅ 91 Points
⋅ 91 Points
⋅ 91 Points
⋅ 91 Points
⋅ 91 Points
James Suckling
–
⋅ 91 Points
⋅ 91 Points
⋅ 91 Points
⋅ 91 Points
⋅ 91 Points
⋅ 91 Points
⋅ 91 Points
⋅ 91 Points
⋅ 91 Points
⋅ 91 Points
Wine Spectator
2019
⋅ 90 Points
⋅ 90 Points
⋅ 90 Points
⋅ 90 Points
⋅ 90 Points
⋅ 90 Points
⋅ 90 Points
⋅ 90 Points
⋅ 90 Points
⋅ 90 Points
Wine Enthusiast Best of 2018
2018
⋅ 90 Points
⋅ 90 Points
⋅ 90 Points
⋅ 90 Points
⋅ 90 Points
⋅ 90 Points
⋅ 90 Points
⋅ 90 Points
⋅ 90 Points
⋅ 90 Points
Bibenda
2018
⋅ 5 Grappoli
⋅ 5 Grappoli
⋅ 5 Grappoli
⋅ 5 Grappoli
⋅ 5 Grappoli
⋅ 5 Grappoli
⋅ 5 Grappoli
⋅ 5 Grappoli
⋅ 5 Grappoli
⋅ 5 Grappoli
Famiglia Pasqua Amarone della Valpolicella DOCG Riserva 2013
Vini d'Italia - Gambero Rosso
2021
⋅ Tre Bicchieri
⋅ Tre Bicchieri
⋅ Tre Bicchieri
⋅ Tre Bicchieri
⋅ Tre Bicchieri
⋅ Tre Bicchieri
⋅ Tre Bicchieri
⋅ Tre Bicchieri
⋅ Tre Bicchieri
⋅ Tre Bicchieri
Guida Essenziale ai Vini d'Italia Doctor Wine
2021
⋅ 94 Points
⋅ 94 Points
⋅ 94 Points
⋅ 94 Points
⋅ 94 Points
⋅ 94 Points
⋅ 94 Points
⋅ 94 Points
⋅ 94 Points
⋅ 94 Points
Wow! The Italian Wine Competition
2021
⋅ Gold Medal
⋅ Gold Medal
⋅ Gold Medal
⋅ Gold Medal
⋅ Gold Medal
⋅ Gold Medal
⋅ Gold Medal
⋅ Gold Medal
⋅ Gold Medal
⋅ Gold Medal
Bibenda
2021
⋅ 5 Grappoli
⋅ 5 Grappoli
⋅ 5 Grappoli
⋅ 5 Grappoli
⋅ 5 Grappoli
⋅ 5 Grappoli
⋅ 5 Grappoli
⋅ 5 Grappoli
⋅ 5 Grappoli
⋅ 5 Grappoli
Famiglia Pasqua Amarone della Valpolicella DOCG Riserva 2010
Wine Advocate Robert Parker
–
⋅ 95 Points
⋅ 95 Points
⋅ 95 Points
⋅ 95 Points
⋅ 95 Points
⋅ 95 Points
⋅ 95 Points
⋅ 95 Points
⋅ 95 Points
⋅ 95 Points
Annuario dei Migliori Vini Italiani - Luca Maroni
2019
⋅ 95 Points
⋅ 95 Points
⋅ 95 Points
⋅ 95 Points
⋅ 95 Points
⋅ 95 Points
⋅ 95 Points
⋅ 95 Points
⋅ 95 Points
⋅ 95 Points
Guida Essenziale ai Vini d'Italia Doctor Wine
2019
⋅ 94 Points
⋅ 94 Points
⋅ 94 Points
⋅ 94 Points
⋅ 94 Points
⋅ 94 Points
⋅ 94 Points
⋅ 94 Points
⋅ 94 Points
⋅ 94 Points
I Vini di Veronelli
2019
⋅ 94 Points & Super 3 Stars
⋅ 94 Points & Super 3 Stars
⋅ 94 Points & Super 3 Stars
⋅ 94 Points & Super 3 Stars
⋅ 94 Points & Super 3 Stars
⋅ 94 Points & Super 3 Stars
⋅ 94 Points & Super 3 Stars
⋅ 94 Points & Super 3 Stars
⋅ 94 Points & Super 3 Stars
⋅ 94 Points & Super 3 Stars
Wine Enthusiast
–
⋅ 92 Points
⋅ 92 Points
⋅ 92 Points
⋅ 92 Points
⋅ 92 Points
⋅ 92 Points
⋅ 92 Points
⋅ 92 Points
⋅ 92 Points
⋅ 92 Points
International Wine Challenge
2019
⋅ 92 Points
⋅ 92 Points
⋅ 92 Points
⋅ 92 Points
⋅ 92 Points
⋅ 92 Points
⋅ 92 Points
⋅ 92 Points
⋅ 92 Points
⋅ 92 Points
Bibenda
2019
⋅ 5 Grappoli
⋅ 5 Grappoli
⋅ 5 Grappoli
⋅ 5 Grappoli
⋅ 5 Grappoli
⋅ 5 Grappoli
⋅ 5 Grappoli
⋅ 5 Grappoli
⋅ 5 Grappoli
⋅ 5 Grappoli
Famiglia Pasqua Amarone della Valpolicella DOCG Riserva 2003
Wine Spectator May
2010
⋅ 92 Points
⋅ 92 Points
⋅ 92 Points
⋅ 92 Points
⋅ 92 Points
⋅ 92 Points
⋅ 92 Points
⋅ 92 Points
⋅ 92 Points
⋅ 92 Points
Decanter
2011
⋅ 93 Points
⋅ 93 Points
⋅ 93 Points
⋅ 93 Points
⋅ 93 Points
⋅ 93 Points
⋅ 93 Points
⋅ 93 Points
⋅ 93 Points
⋅ 93 Points
Wine Enthusiast
2011
⋅ 92 Points
⋅ 92 Points
⋅ 92 Points
⋅ 92 Points
⋅ 92 Points
⋅ 92 Points
⋅ 92 Points
⋅ 92 Points
⋅ 92 Points
⋅ 92 Points
I Vini di Veronelli
2011
⋅ 92 Points
⋅ 92 Points
⋅ 92 Points
⋅ 92 Points
⋅ 92 Points
⋅ 92 Points
⋅ 92 Points
⋅ 92 Points
⋅ 92 Points
⋅ 92 Points
Amarone Experience
2012
⋅ Gold
⋅ Gold
⋅ Gold
⋅ Gold
⋅ Gold
⋅ Gold
⋅ Gold
⋅ Gold
⋅ Gold
⋅ Gold